Activities
Brunch and Play Date Series
One Saturday of each month we invite Penn students and post-docs to bring their kids to the Graduate Student Center at 3615 Locust Walk for food, crafts, and fun!
Being a parent and managing the demands of graduate school can be difficult for students, partners, and their families. This event will give you a chance to meet other Penn students with children to share experiences, find advice, and make new friends. Partners and children are always welcome.
Welcome Back Brunch & Play Date for Students with Children
, -
Lounge Front (Lower Level), 3615 Locust Walk
Join us for our Welcome Back Brunch & Play Date, a very special brunch to welcome back our new and returning students and post-docs with children! Bring your family, enjoy some snacks, activities and family fun! Enjoy a complimentary brunch and a chance to meet and talk with other students and post docs with children and learn about our resources. This is our first brunch of the year so don't miss all the fun!
Please register in advance.
Events
English Language Classes at the Family Resource Center
Learn and Practice English!
Want to learn and practice your conversational English skills? Then bring your kids and come over to the Family Resource Center for free English language lessons! Penn students/postdocs and their spouses and families are welcome to register and attend. Not only will you get to learn English, you'll get to do it in a family-friendly environment where you can meet other international families.
All levels are encouraged to participate but please register in advance.
Beginner Level Classes are Monday and Wednesdays from 11am - 12pm
Intermediate Level Classes are Tuesdays from 2:30pm - 3:30pm
Please direct any questions to frc@gsc.upenn.edu.
Breastfeeding Support Group
UPenn Breastfeeding Support Group, one Monday a month from 12 noon - 1:30 pm, open to Penn faculty, staff, students, post docs and their partners.
Come meet other new moms on campus, get help with breastfeeding challenges, or share what's worked for you
If you are...
- breastfeeding
- pumping and bottle-feeding
- pregnant & thinking about breastfeeding
- formula-feeding and curious about breastfeeding
...this group is for you.

Bring your baby, and if needed your pillows, bottles or pump, and snacks for yourself or to share with the group. A scale will be available to weigh your baby.
Upcoming dates: Monday 9/14, 10/5, 11/2, 12/7

Event sponsored by the Family Center, the Women's Center, and Human Resources
Family Fitness Dance Series
Kick off the school year by joining Alyssa at the Family Center for a little Friday Fun featuring dancing, music, and friends, all while getting a great workout! This class is oriented towards children, but we welcome parents to join in the fun.
This 6-week series will be a moderate-energy level dance class for children designed to keep their bodies moving and their hearts pumping!! All ages welcome.
GAPSA GradFest Family BBQ
, -
BioPond, 3700 Hamilton Walk
Celebrate GradFest with the whole family! GAPSA will be hosting a Family BBQ at the BioPond with food, games, and outdoor fun!
Parents Events
Family Grant Info Session
, -
Lounge Back (Lower Level), 3615 Locust Walk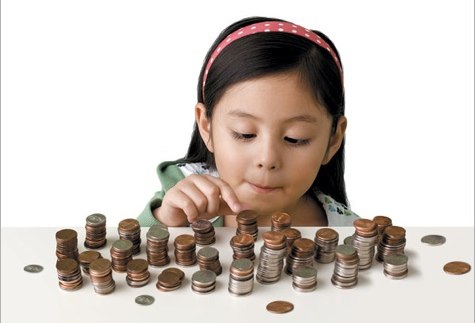 Family Resource Center Director Anita Mastroieni and Associate Director, Jessica Bolker will provide information about the University's Family Grant Program for PhD students, and answer your questions. Please register in advance, lunch will be provided.
*This session is not mandatory to receive the grant. If you have applied for the grant in the past, the information is the same as previous years.
Outside Events for Parents & Families
Morris Arboretum introduces Growing Minds, new programming specifically geared to younger visitors and their families. Growing Minds offers events like with Seeds to Sprouts, Stroller Stride, Story Time Nature Yoga. Visit the Morris Arboretum for the full schedule and registration information. http://www.business-services.upenn.edu/arboretum/events_GrowingMinds.shtml
**Morris Arboretum is free with a Penn card!
Penn Museum Kicks Off Family Programming for Fall 2015
Philadelphia, PA 2015—This fall, families can create fun memories in the Penn Museum's international galleries with a lineup of engaging programs geared toward visitors of all ages. Except where noted, programs are free with Museum admission donation ($15 general admission; $12 for seniors [65+]; $10 for full-time students [with ID] and children [6-17]; free for Penn Museum members, children under 6, active U.S. military and PennCard holders.
For the most updated information on family programs offered at the Penn Museum, and for online pre-registration (required for some programs) visit the Museum's website:www.penn.museum/calendar.

FUN FOR ALL AGES
World Culture Series and Family Saturdays bring the Museum collections to life, immersing visitors of all ages in music, dance, culinary arts, crafts, and cultural traditions from around the world. For more information, call 215.898.2680.
If you are interested in exploring Philly and doing more outside of the Penn area then you should check out the Kimmel Center. All year long they throw a series of events and many happened to be Family Friendly. Grab your children and go check them out. http://www.kimmelcenter.org/events/?org=355