Activities
Educational Programming
School Information Session
, -
Lounge Front, Family Center, 3615 Locust Walk, Lounge Back, Family Center, 3615 Locust Walk, Play Room, Family Center, 3615 Locust Walk, Reading Room, Family Center, 3615 Locust Walk, Conference Room (Lower Level), Family Center, 3615 Locust Walk
Trying to find the perfect school for your little one? Looking for information about enrolling your Kindergarten or PreK student in school next year?
Join the Family Resource Center, other Penn families, and a panel of representatives from the School District of Philadelphia, Charter Schools, and local preschools for lunch!
Our experts will help inform families on options for public school enrollment and information on many excellent preschools in West Philly.
Registration open to the entire Penn Community, families and kids are welcome.
English Lessons
English Lessons are available for adult family members of Penn students.
Classes are free. Advanced registration is encouraged. All classes take place in the Family Resource Center. Classes begin 9/5 and end 12/14. Please register in advance so teachers can prepare materials. Kids are welcome, but must be watched by the caregiver attending class.
Beginners classes: Thursdays 10:00-11:30AM
Intermediate classes: Tuesday 10:00-11:30AM
Beginner English Lessons
Beginner Classes are for students who are starting to learn the basics of the English Language. There are two instructors so students can have indepth lessons!
This class is open to adult family members of students and postdocs.
Classes begin 9/7 and continue to 12/14.
Please register in advance so instructors can prepare materials.
If you have any questions please email frc@gsc.upenn.edu
Intermediate English Lessons
Intermediate Classes are for students who are already somewhat familiar with the English Language.
This class is open to adult family members of students and postdocs.
Classes begin 9/5 and end on 12/11
Please register in advance so instructors can prepare materials.
If you have any questions please email frc@gsc.upenn.edu
Parents Events
Let's Talk about Breastfeeding
, -
Lounge Front, Family Center, 3615 Locust Walk, Lounge Back, Family Center, 3615 Locust Walk
Registration start:
Monday, September 25, 2017
This interactive conversation, is led by Dr. Diane Spatz, Director of the Lactation Program at CHOP, Professor of Perinatal Nursing and the Helen M. Shearer Professor of Nutrition at the University of Pennsylvania School of Nursing.
This event is a great opportunity for expecting, new, and experienced parents on campus to get help with breastfeeding challenges, ensure a smooth transition back to work and academics while sharing helpful tips with one another.
If you are currently breastfeeding, pumping and/or bottle-feeding, pregnant, formula-feeding or just curious about breastfeeding come join us for this conversation.
This event is co-sponsored by Penn's Family Resource Center and the Division of Human Resources and is open to Penn faculty, staff, students, post docs and their partners.
Please feel free to bring your lunch.
Weekly Events
Family Swim at Sheer Pool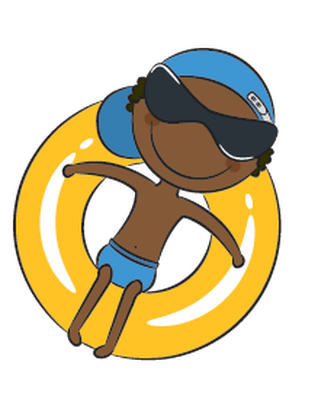 Back by popular demand, the Family Center will be hosting Family Swim at the Sheer Pool in the Pottruck Gym. On Friday's from 10:00AM to 11:00PM families will be able to participate in open swim in two lanes of the indoor pool. Families will have access to lifejackets, swim toys and even a swim instructor to answer questions and provide some tips. The swim instructor is bilingual and speaks Chinese as well as English. The minimum age for children to swim with parents in the pool is 6 months old. Families must register 24 hours in advanced and this activity is limited to Family Center members and their immediately family members only.
Questions? Contact the Family Fun Fellow, Emily at family@gsc.upenn.edu.
Outside Events for Parents & Families
Morris Arboretum introduces Growing Minds, new programming specifically geared to younger visitors and their families. Growing Minds offers events like with Seeds to Sprouts, Stroller Stride, Story Time Nature Yoga. Visit the Morris Arboretum for the full schedule and registration information. http://www.business-services.upenn.edu/arboretum/events_GrowingMinds.shtml
**Morris Arboretum is free with a Penn card!
Penn Museum Family Programming
Families can create fun memories in the Penn Museum's international galleries with a lineup of engaging programs geared toward visitors of all ages. Except where noted, programs are free with Museum admission donation ($15 general admission; $12 for seniors [65+]; $10 for full-time students [with ID] and children [6-17]; free for Penn Museum members, children under 6, active U.S. military and PennCard holders.
For the most updated information on family programs offered at the Penn Museum, and for online pre-registration (required for some programs) visit the Museum's website:www.penn.museum/calendar.

FUN FOR ALL AGES
World Culture Series and Family Saturdays bring the Museum collections to life, immersing visitors of all ages in music, dance, culinary arts, crafts, and cultural traditions from around the world. For more information, call 215.898.2680.
If you are interested in exploring Philly and doing more outside of the Penn area then you should check out the Kimmel Center. All year long they throw a series of events and many happened to be Family Friendly. Grab your children and go check them out. http://www.kimmelcenter.org/events/?org=355