Activities
Brunch and Play Date Series
One Saturday of each month we invite Penn students and post-docs to bring their kids to the Graduate Student Center at 3615 Locust Walk for food, crafts, and fun!
Being a parent and managing the demands of graduate school can be difficult for students, partners, and their families. This event will give you a chance to meet other Penn students with children to share experiences, find advice, and make new friends. Partners and children are always welcome.
Bi-Weekly Snack Time & Playdates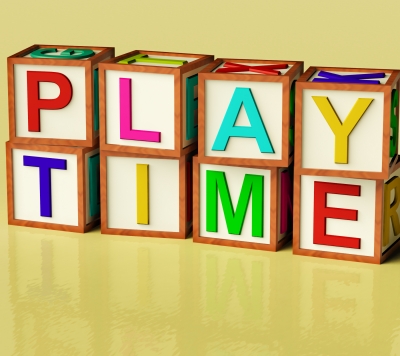 Starting Tuesday October 7th, come to the Family Resource Center for Bi-Weekly Snack Time & Playdates! Meet other parents, socialize, play with your children, and enjoy activities for all ages! We provide free snacks and drinks for the kids and coffee for the parents! For questions please contact family@gsc.upenn.edu
Family Resource Center, 3615 Locust Walk, Lower Level

Events
Family Fitness Dance Series
Kick off the Year of Health by joining Alyssa at the Family Center for a little Friday Fun featuring dancing, music, and friends, all while getting a great workout! This class is oriented towards children, but we welcome parents to join in the fun.
This 5-week series will be a moderate-energy level dance class for children designed to keep their bodies moving and their hearts pumping!! All ages welcome.
English Language Classes at the Family Resource Center
Learn and Practice English!
Lessons for Penn Students/Postdocs, Spouses/Partners with Kids!
Want to learn and practice your conversational English skills? Then bring your kids and come over to the Family Resource Center for English language lessons! Penn students/postdocs with children and their spouse/partners are welcome to register and attend. Not only will you get to learn English, you'll get to do it in a family-friendly environment where you can meet other student/postdoc parents.
All levels are encouraged to participate but please register in advance. Registrants will receive an English language proficiency questionnaire that should be returned before the start of class via email or in person.
Please direct any questions to frc@gsc.upenn.edu.
Class held on Tuesday, September 30th is a pre-session to our English classes series to give students the opportunity to meet their teacher and classmates with fun activities before diving into the material. An English level assessment will be given on this day as well.
Students are highly encouraged to register and attend this session, however it is not mandatory in order to be able to attend the rest of the classes.
Family Center Open House
, -
Conference Room (Lower Level), Reading Room (Lower Level), Lounge Front (Lower Level), Lounge Back (Lower Level), Play Room (Lower Level), Family Center, 3615 Locust Walk, Lower Level
The Family Center has moved to the Lower Level of 3615 Locust Walk! The new location features a lounge, a playroom, a family reading room, a conference room, and 2 lactation rooms. Come see the new facilities for students and post-docs with children.
We'll have snacks, refreshments, and activities for children!
All are welcome!
Family Movie Night
Enjoy a night out with the whole family!
The Family Center Presents "Lego Movie"
, -
Lounge Front (Lower Level), Family Center, 3615 Locust Walk. Lower Level
"The LEGO (R) Movie" is the first-ever, full-length theatrical LEGO (R) adventure. The original 3D computer animated story follows Emmet (Chris Pratt) an ordinary, rules- following, perfectly average LEGO minifigure who is mistakenly identified as the most extraordinary person and the key to saving the world. He is drafted into a fellowship of strangers on an epic quest to stop an evil tyrant, a journey for which Emmet is hopelessly and hilariously underprepared. http://thelegomovie.warnerbros.com/
Movie will start promptly at 6:15pm. Pizza, popcorn, and snacks will be served during the movie! Please register in advance!!!
Parents Events
Chinese Parent Discussion Group
, -
Lounge Front (Lower Level), Family Center, 3615 Locust Walk
Are you a Chinese parent at Penn interested in meeting other Chinese parents?
Attend our discussion group at the Family Center!
This meeting will include information about the Family Center and other campus and resources for families. You'll also have an opportunity to meet and socialize with other parents.
This group is open to all parents at Penn and their children, do note that much of the discussion will be in Chinese.
Storytime at the Family Center
Join us weekly for storytime and snacks at the Family Center (3615 Locust Walk)!
Weekly Storytime
Bring your kids to the Family Center for reading time and socialization! Discover what books our Reading Room Library has available with our Family Fellow Andrea!
On our first session on Monday, September 29th, we'll be reading "Just in Case" by Yuyi Morales in celebration of Hispanic Heritage Month!
Work/Life Balance
From OVERWHELMED to LEADING THE LIFE YOU WANT
, -
Fitts Auditorium, Law School
Brigid Schulte, author of Overwhelmed: Work, Love and Play When No One has the Time, and Stew Friedman, PhD, author of Leading the Life You Want: Skills for Integrating Work and Life and founding director of the Wharton Work/Life Integration Project, will present on their work and research. Their presentations will be followed by a networking reception.
Schulte gives us an overview of her personal journey and her findings researching the sense of overwhelm faced by most workers today, especially working parents. She offers explanations from experts and ideas that can make a difference.
Friedman replaces the misguided metaphor of "work/life balance" with something more realistic, sustainable, and enriching. He argues that "work" competing with "life" ignores the more nuanced reality of our humanity -- the intersection and interaction of work, home, community, and the private self -- and provides inspiring examples to show how to integrate these areas harmoniously.
This event is co-sponsored by Human Resources, the Office of the Vice Provost for Faculty, Wharton Work/Life Integration Project, the Penn Women's Center, the Graduate Student Center, the Penn Forum for Women Faculty, PSOM FOCUS on Health and Leadership for Women, and Care.com.
Outside Events for Parents & Families
Morris Arboretum introduces Growing Minds, new programming specifically geared to younger visitors and their families. Growing Minds will kick off in June with Seeds to Sprouts, a Parent & Child series of classes targeted for 2, 3 and 4 year olds. Also starting in June will be the Mini-Morris Players, an interactive theater program for ages 5-10 that will bring to life the history of the Morrises' Chestnut Hill estate. Visit the Morris Arboretum for the full schedule and registration information. http://online.morrisarboretum.org/GrowingMinds
**Morris Arboretum is free with a Penn card!
Water Babies! is a 45 minute course designed to introduce infants (6 months-30 months) to the water. Activities include being held in the water by the parent, assisted floating, gently pouring water of the infant's head, socializing with other children and parents, and submerging the child when he/she is ready
Fall Session: Starts September 14 @ 10:00 AM
**This is a Penn Rec event, you must visit their website to register and pay for this class.
Family Second Sundays at the Penn Museum
Unearth More: Family Second Sundays at the Penn Museum
October 2014 through May 2015
PHILADELPHIA , PA 2014—Children and families are invited to delve a little deeper, discovering more about the ancient Etruscans and Egyptians, the Maya, and more at monthly Family Second Sunday Workshops, 1:00 to 4:00 pm beginning this October at the Penn Museum. Geared to families with children ages 5 and up, each monthly drop-in Workshop, offered October through May 2015, features a craft, touchable artifacts, and gallery activities.
Attendees to a Family Second Sunday Workshop automatically become members of Penn Museum's Art Excavators Club. Club members who attend three Family Second Sunday workshops receive a free surprise!
Family Second Sunday Workshops and the Arts Excavators Club are free with Museum admission ($15 adults; $13 seniors, $10 children 6-17, free for Museum members, active U.S. military personnel, children 5 and under, and PennCard holders). Pre-registration not required. For more information, call 215.898.4016.
Sunday, October 12, 2014
Etruscan Sarcophagus
The ancient Etruscans prepared extensively for the afterlife, furnishing elaborate tombs which contained sarcophagi, or coffins, depicting the deceased. Children and families sculpt with Model Magic to depict themselves reclining for an afterlife feast.
Sunday, November 9, 2014
Maya Jade Death Mask
Families work with paint and mosaic tiles to decorate a mask in the style of the ancient Maya, then tour the Mexico and Central America Gallery with a scavenger hunt.
Sunday, December 14, 2014
Kente Cloth
Kente cloth is a fabric that originates from the Akan people of Ghana. Families create a kente-cloth inspired paper weaving, and learn some Akan proverbs while discovering gold artifacts in the Africa Gallery.
Sunday, January 11, 2015
Wesekh Necklace
Children can craft a wesekh, an ancient Egyptian collar necklace worn by men, women, and mummies alike, then discover other Egyptian jewelry while touring the Egyptian galleries with a self-guided brochure.
Sunday, February 8, 2015
Chinese Dragon Puppet
Families can try their paper cutting skills and craft a puppet in honor of the Chinese New Year, and take an animal-themed tour of the China Gallery.
Sunday, March 8, 2015
Flower Power
Spring is around the corner! Families can celebrate by crafting a lotus flower, one of the eight auspicious symbols of Buddhism, and learn more about lotuses and other symbols in the Japan Gallery.
Sunday, April 12, 2015
Panamanian Gold
Families can explore the newly installed Beneath the Surface: Life, Death and Gold in Ancient Panama, and use the artifacts in the exhibition as inspiration for etching foil into a gold plaque to take home.
Sunday, May 10, 2015
Egyptian Sarcophagus
It's Mummies Day! Children have the opportunity to craft an ancient Egyptian sarcophagus, complete with a mummy inside. Families can also discover ancient Egyptian sarcophagi, mummies, tomb goods and more while touring both floors of the Museum's Egyptian collection.