Activities
Brunch and Play Date Series
One Saturday of each month we invite Penn students and post-docs to bring their kids to the Graduate Student Center at 3615 Locust Walk for food, crafts, and fun!
Being a parent and managing the demands of graduate school can be difficult for students, partners, and their families. This event will give you a chance to meet other Penn students with children to share experiences, find advice, and make new friends. Partners and children are always welcome.
February Brunch and Play Date
, -
Conference Room (Lower Level), Family Center, 3615 Locust Walk, Lounge Front, Family Center, 3615 Locust Walk, Lounge Back, Family Center, 3615 Locust Walk, 3615 Locust Walk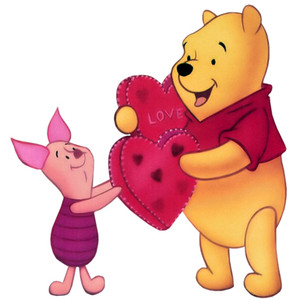 Bundle up your loved ones and join us for our February Brunch and Play Date. This month we will be celebrating Valentines Day! Enjoy valentine card making and activities for the whole family! Food and drinks will be served, so come to the Family Center for Family Fun!
Please register in advance, registration open to Family Center members only*
Events
Family Yoga Series
Looking for a way to incorporate Yoga into your relationship with your child? Wondering when you will ever have time to exercise again? Welcome to Parent and Child Yoga!
This 5-week series is designed for parents who want to work on their mind/body connection while spending time with their child.
At even the earliest weeks of life yoga can assist with sleep, digestion, and fussiness as well as build strength and coordination. Imagine what it can do for you!
Open to parents all levels and children from 6 weeks.
Registration opens January 2nd, 2016!
Family Movie Night: Minions
, -
Lounge Front, Family Center, 3615 Locust Walk, Lounge Back, Family Center, 3615 Locust Walk
Join us for Minion Movie Night! We will provide pizza, popcorn, and some theater snacks on Friday, February 26 Doors at 5:30 and the movie will begin promptly at 6.
Movie synopsis: Evolving from single-celled yellow organisms at the dawn of time, Minions live to serve, but find themselves working for a continual series of unsuccessful masters, from T. Rex to Napoleon. Without a master to grovel for, the Minions fall into a deep depression. But one minion, Kevin, has a plan; accompanied by his pals Stuart and Bob, Kevin sets forth to find a new evil boss for his brethren to follow. Their search leads them to Scarlet Overkill, the world's first-ever super-villainess. Rating: PG, Run time: 91 min
Literacy
English Language Classes at the Family Resource Center
Learn and Practice English!
Want to learn and practice your conversational English skills? Then bring your kids and come over to the Family Resource Center for free English language lessons! Penn students/postdocs and their spouses and families are welcome to register and attend. Not only will you get to learn English, you'll get to do it in a family-friendly environment where you can meet other international families.
All levels are encouraged to participate but please register in advance.
Beginner Level Classes are Mondays and Wednesdays from 1-2:15pm
Intermediate Level Classes are Mondays from 10-11:30am
Please direct any questions to frc@gsc.upenn.edu.
Parents Events
Promoting An Environment For Growing A Multilingual Mind (for children under four years old)
, -
Lounge Front, Family Center, 3615 Locust Walk
Did you know that acquisition of a second language early in life may shape your child's cognition differently from when acquired later? Join the Family Resource Center for an interactive workshop on how to facilitate young children to integrate multiple languages in their lives! You will also attain a greater understanding of children's view of linguistic environment. Lunch will be provided.
Story Hour
Special Seuss Story Hour
, -
Reading Room, Family Center, 3615 Locust Walk
Celebrate Dr. Seuss's birthday during this story hour! Seuss favorites will be read, then we'll have a birthday party for Dr. Seuss!!
Please let us know you're coming by registering in advance.
(This reading session will be in substitution of our Tuesday storytime)
Weekly Events
Sensory Play Group
Fridays, 10:00-11:00 am, Feb 5 - April 15
Family Center, 3615 Locust Walk, Lower Level
Join us for creative discovery through sensory play! We will paint, play with slime, and get wet. Each week we will explore a different sensory experiment, so arrive ready to get messy! This event is oriented toward children, but we welcome parents to join the fun.
Weekly Storytime at the Family Center
Weekly Storytime at the Family Center
Join us every Tuesday from 10am-11am at the Family Resource Center for Story time! We will have a different theme every week. Snacks will be provided. Email us at resources@gsc.upenn.edu for questions.
Outside Events for Parents & Families
Morris Arboretum introduces Growing Minds, new programming specifically geared to younger visitors and their families. Growing Minds offers events like with Seeds to Sprouts, Stroller Stride, Story Time Nature Yoga. Visit the Morris Arboretum for the full schedule and registration information. http://www.business-services.upenn.edu/arboretum/events_GrowingMinds.shtml
**Morris Arboretum is free with a Penn card!
Penn Museum Kicks Off Family Programming for Fall 2015
Philadelphia, PA 2015—This fall, families can create fun memories in the Penn Museum's international galleries with a lineup of engaging programs geared toward visitors of all ages. Except where noted, programs are free with Museum admission donation ($15 general admission; $12 for seniors [65+]; $10 for full-time students [with ID] and children [6-17]; free for Penn Museum members, children under 6, active U.S. military and PennCard holders.
For the most updated information on family programs offered at the Penn Museum, and for online pre-registration (required for some programs) visit the Museum's website:www.penn.museum/calendar.

FUN FOR ALL AGES
World Culture Series and Family Saturdays bring the Museum collections to life, immersing visitors of all ages in music, dance, culinary arts, crafts, and cultural traditions from around the world. For more information, call 215.898.2680.
If you are interested in exploring Philly and doing more outside of the Penn area then you should check out the Kimmel Center. All year long they throw a series of events and many happened to be Family Friendly. Grab your children and go check them out. http://www.kimmelcenter.org/events/?org=355