Activities
Brunch and Play Date Series
One Saturday of each month we invite Penn students and post-docs to bring their kids to the Graduate Student Center at 3615 Locust Walk for food, crafts, and fun!
Being a parent and managing the demands of graduate school can be difficult for students, partners, and their families. This event will give you a chance to meet other Penn students with children to share experiences, find advice, and make new friends. Partners and children are always welcome.
Bi-Weekly Snack Time & Playdates
, -
Lounge Front (Lower Level), Family Center, 3615 Locust Walk, Lower Level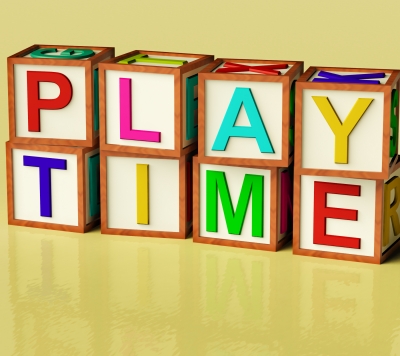 Starting Friday October 17th, come to the Family Resource Center for Bi-Weekly Snack Time & Playdates! Meet other parents, socialize, play with your children, and enjoy activities for all ages! We provide free snacks and drinks for the kids and coffee for the parents! For questions please contact family@gsc.upenn.edu
Family Resource Center, 3615 Locust Walk, Lower Level

December Brunch and Play Date
, -
Lounge Front (Lower Level), Lounge Back (Lower Level), Family Center, 3615 Locust Walk, Lower Level
It's the time of year when kids are getting excited about all that Winter brings: snowmen, sledding, ice skating and more! What better way to celebrate then to join us for our Winter Wonderland December Brunch and Play Date Saturday, December 13, 2014 from 10:30 am - 12 Noon at the Family Center.

Grab your coats, hats and gloves and join us for a white and wintery themed play date with songs, crafts and snacks to welcome the Winter season. Meet and have a great time with other students/postdocs with children in the Penn community.
Please register in advance for this event.
Discussion Groups
Student Parent Discussion Group
Meet other student parents to discuss resources and share tips in a friendly and supportive environment. Discussion themes will include parenting in Philadelphia, lactation support, winter with baby and how to balance parenting and school. Experts on these topics will join us. Kids welcome, Please register.
Every other
Wednesday 11:30am-1pm
beginning
October 22nd
in the Family Resource Center.
Wednesday, October 22nd: Welcome Meeting
Wednesday, November 5th: Lactation
What is normal when breastfeeding? What breastfeeding resources exist for student parents and their partners on the Penn campus? Discuss your experiences and share resources and strategies with other student parents. We'll be joined by special guest: Diane L. Spatz, PhD, RN-BC, FAAN, Professor of Perinatal Nursing & Helen M. Shearer Professor of Nutrition from the University of Pennsylvania School of Nursing
Wednesday, November 19th
Theme and guest to be determined
Wednesday, December 3rd
So You've Had Your Baby... WHAT NOW?! Join the Student Parent Discussion Group to Discuss Postpartum Health with Jamille-Nagtalon-Ramos, MSN, CRNP, WHNP-BC, IBCLC. Ms. Nagtalon-Ramos will be available to answer your questions about postpartum mental, and physical health, as well as contraception after baby. This event is open to the entire Penn Community. Children are welcome. Free tea and coffee will be provided. Attendees are encouraged to bring a lunch.
Wednesday, December 17th
Theme and guest to be determined
Parents Events
Family Education Series
, -
Lounge Back (Lower Level), Family Center, 3615 Locust Walk, Lower Level
December 8th- Asian immigrant children in the US: 1. what challenges Asian children may face when they immigrate to a new country (stay in the US for a year)? 2. What are the effective parenting practices to help children cope with cultural shock, interact with other children from different ethnic groups? 3. How to prepare immigrant Children for Kindergarten and Beyond? Discuss your experiences and share resources and strategies with other parents. We'll be joined by special guest: Lingjun Chen and Rui Fu, both doctoral students from the University of Pennsylvania School of Education
Storytime at the Family Center
Join us weekly for storytime and snacks at the Family Center (3615 Locust Walk)!
Weekly Storytime
Bring your kids to the Family Center for reading time and socialization! Discover what books our Reading Room Library has available with our Family Fellow Andrea!
Outside Events for Parents & Families
Morris Arboretum introduces Growing Minds, new programming specifically geared to younger visitors and their families. Growing Minds will kick off in June with Seeds to Sprouts, a Parent & Child series of classes targeted for 2, 3 and 4 year olds. Also starting in June will be the Mini-Morris Players, an interactive theater program for ages 5-10 that will bring to life the history of the Morrises' Chestnut Hill estate. Visit the Morris Arboretum for the full schedule and registration information. http://online.morrisarboretum.org/GrowingMinds
**Morris Arboretum is free with a Penn card!
Water Babies! is a 45 minute course designed to introduce infants (6 months-30 months) to the water. Activities include being held in the water by the parent, assisted floating, gently pouring water of the infant's head, socializing with other children and parents, and submerging the child when he/she is ready
Fall Session: Starts September 14 @ 10:00 AM
**This is a Penn Rec event, you must visit their website to register and pay for this class.
Family Second Sundays at the Penn Museum
Unearth More: Family Second Sundays at the Penn Museum
October 2014 through May 2015
PHILADELPHIA , PA 2014—Children and families are invited to delve a little deeper, discovering more about the ancient Etruscans and Egyptians, the Maya, and more at monthly Family Second Sunday Workshops, 1:00 to 4:00 pm beginning this October at the Penn Museum. Geared to families with children ages 5 and up, each monthly drop-in Workshop, offered October through May 2015, features a craft, touchable artifacts, and gallery activities.
Attendees to a Family Second Sunday Workshop automatically become members of Penn Museum's Art Excavators Club. Club members who attend three Family Second Sunday workshops receive a free surprise!
Family Second Sunday Workshops and the Arts Excavators Club are free with Museum admission ($15 adults; $13 seniors, $10 children 6-17, free for Museum members, active U.S. military personnel, children 5 and under, and PennCard holders). Pre-registration not required. For more information, call 215.898.4016.
Sunday, October 12, 2014
Etruscan Sarcophagus
The ancient Etruscans prepared extensively for the afterlife, furnishing elaborate tombs which contained sarcophagi, or coffins, depicting the deceased. Children and families sculpt with Model Magic to depict themselves reclining for an afterlife feast.
Sunday, November 9, 2014
Maya Jade Death Mask
Families work with paint and mosaic tiles to decorate a mask in the style of the ancient Maya, then tour the Mexico and Central America Gallery with a scavenger hunt.
Sunday, December 14, 2014
Kente Cloth
Kente cloth is a fabric that originates from the Akan people of Ghana. Families create a kente-cloth inspired paper weaving, and learn some Akan proverbs while discovering gold artifacts in the Africa Gallery.
Sunday, January 11, 2015
Wesekh Necklace
Children can craft a wesekh, an ancient Egyptian collar necklace worn by men, women, and mummies alike, then discover other Egyptian jewelry while touring the Egyptian galleries with a self-guided brochure.
Sunday, February 8, 2015
Chinese Dragon Puppet
Families can try their paper cutting skills and craft a puppet in honor of the Chinese New Year, and take an animal-themed tour of the China Gallery.
Sunday, March 8, 2015
Flower Power
Spring is around the corner! Families can celebrate by crafting a lotus flower, one of the eight auspicious symbols of Buddhism, and learn more about lotuses and other symbols in the Japan Gallery.
Sunday, April 12, 2015
Panamanian Gold
Families can explore the newly installed Beneath the Surface: Life, Death and Gold in Ancient Panama, and use the artifacts in the exhibition as inspiration for etching foil into a gold plaque to take home.
Sunday, May 10, 2015
Egyptian Sarcophagus
It's Mummies Day! Children have the opportunity to craft an ancient Egyptian sarcophagus, complete with a mummy inside. Families can also discover ancient Egyptian sarcophagi, mummies, tomb goods and more while touring both floors of the Museum's Egyptian collection.
If you are interested in exploring Philly and doing more outside of the Penn area then you should check out the Kimmel Center. All year long they throw a series of events and many happened to be Family Friendly. Grab your children and go check them out. http://www.kimmelcenter.org/events/?org=355
---
Christmas @ The Kimmel
Common Wealth Plaza
Saturday December 6th at 12pm
Stop by Commonwealth Plaza and help us decorate our Christmas trees. Make your own ornament, grab a cup of cocoa, and get your picture taken with Santa - Fun for the whole family!
---
PNC Grow up Great Bebop with Lucas Brown
Commonwealth Plaza
Saturday December 6th at 11am
Take your little music lovers on a journey through Jazz! Learn about America's unique musical style (from blues and hot jazz to swing and improv), the instruments and artists, and maybe even join the band! This interactive, hour-long session is perfect for three- through five-year-olds.

The Kimmel Center is the recipient of partnership funding through the nationally recognized PNC "Grow Up Great" program, a $350 million, multi-year initiative to help prepare children from birth to age five for success in school and life. Grow Up Great programs are held monthly in Commonwealth Plaza are curated with the help of the Temple University Music Preparatory Division
Also is happening on 2/14, 3/7, 4/11, and 5/9 at 11am
---
TubaChristmas
Commonwealth Plaza
Sunday December 21 at 12pm & 5pm
The holidays come to life as more than 100 regional tuba, sousaphone, and euphonium players join together to perform holiday classics for all ages! Check back for registration details.
---
5th Annual Fred J. Cooper Memorial Organ Day
Verizon Hall
Saturday June 13th at 12pm
Join us for a day of FREE family fun at our 5th Annual Fred J. Cooper Memorial Organ Day. A beautiful addition to the Kimmel Center's Verizon Hall, the Fred J. Cooper Memorial Organ ranks as the largest mechanical action concert hall organ in the United States! Join us and experience the 'King of Instruments' with a day of music, recitals, demonstrations, and more

In association with the American Guild of Organists, Philadelphia Chapter.

Organ Day is made possible through a donation by the Fred J. Cooper Restoration Fund as recommended by Frederick R. Haas and Daniel K. Meyer