Activities
Brunch and Play Date Series
One Saturday of each month we invite Penn students and post-docs to bring their kids to the Graduate Student Center at 3615 Locust Walk for food, crafts, and fun!
Being a parent and managing the demands of graduate school can be difficult for students, partners, and their families. This event will give you a chance to meet other Penn students with children to share experiences, find advice, and make new friends. Partners and children are always welcome.
February Brunch and Play Date
, -
Lounge Front (Lower Level), Lounge Back (Lower Level), Family Center, Lower Level, 3615 Locust Walk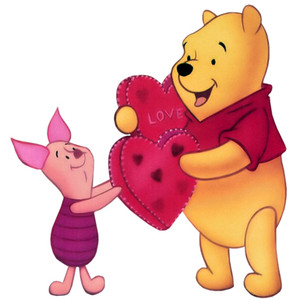 Bundle up your loved ones and join us for our February Brunch and Play Date. This month we will be celebrating Valentines Day! Enjoy valentine card making and activities for the whole family! Food and drinks will be served, so come to the Family Center for Family Fun!
Please register in advance
Events
English Language Classes at the Family Resource Center
Learn and Practice English!
Lessons for Penn Students/Postdocs, Spouses/Partners with Kids!
Want to learn and practice your conversational English skills? Then bring your kids and come over to the Family Resource Center for English language lessons! Penn students/postdocs with children and their spouse/partners are welcome to register and attend. Not only will you get to learn English, you'll get to do it in a family-friendly environment where you can meet other student/postdoc parents.
All levels are encouraged to participate but please register in advance. Registrants will receive an English language proficiency questionnaire that should be returned before the start of class via email.
Intermediate Level Classes are from 12:00pm - 1:15pm
Beginner Level Classes are from 1:15pm - 2:30pm
Please direct any questions to frc@gsc.upenn.edu.
English Language Classes for Children at the Family Resource Center
Lessons for Penn Students/Postdocs' children!
You may know the Family Center offers English classes for adults, but what about their children? We have that now too!
This fall semester we're starting an English classes series for children who may be new to the English language. Children will learn and practice their English skills through games and play.
All levels and ages are encouraged to participate, but please register in advance. The class has been conveniently set up after the adult English lessons, so you can bring your child to your class and stay with them during their class!
If you have any questions, feel free to contact us through frc@gsc.upenn.edu
Family Nutrition Event
, -
Lounge Back (Lower Level), Family Center, 3615 Locust Walk, Lower Level
Join other new parents at the Family Center on Thursday February 12, 2015 from 11:00 AM - 12:00 PM for an informal discussion and nutrition jeopardy game with a nutritionist from Student Health Services at Penn.
A discussion on the essentials of healthy eating for toddlers, school age children, and families. Learn tips and tricks for healthy eating habits! We'll also have a selection of healthy snacks on hand to give you ideas and keep you happy and healthy!
Ice Skating Party
, -
Penn Ice Rink, Quaker Room, 3130 Walnut Street,
Registration start:
Monday, February 02, 2015
Go skating with the family--on us! The Family Center would like to provide our members with a free trip to the Penn Ice Rink (3130 Walnut Street) including skate rentals. Ice skates run as small as 2 years old, so this can be fun for the whole family! We'll have light refreshments, but feel free to bring your favorite snacks to get your energy up. We'll be meeting at the Quaker room, February 28th from 4pm - 7pm.
YOU MUST register in advance to attend the event. Registration limited to members of The Family Center.

Registration opens February 2
This Event is sponsored by the Family Center and the Grad Center.
Family Yoga Series
Looking for a way to incorporate Yoga into your relationship with your child? Wondering when you will ever have time to exercise again? Welcome to Parent and Child Yoga!
This 6-week series is designed for parents who want to work on their mind/body connection while spending time with their child. Each class will focus on yoga for parents, but will also include children's yoga and infant massage techniques as well.
At even the earliest weeks of life yoga can assist with sleep, digestion, and fussiness as well as build strength and coordination. Imagine what it can do for you!
Open to parents all levels and children from 6 weeks.
Registration opens February 19th
"All Around This World" Music Night
, -
Lounge Front (Lower Level), Family Center, 3615 Locust Walk, Lower Level
Registration start:
Monday, March 16, 2015
Registration end:
Friday, April 10, 2015
The Family Resource Center is thrilled to present the "All Around This World" Music Night! On April 10th, students and postdocs with children are invited to participate in this unique and interactive music experience that encourages kids to explore the world by enjoying global music, rhythms, and movement. Who can resist the beat?
As spring is settling in, come out to sing, dance, and play together while experiencing different languages, cultures, and traditions. Emily Bate of All Around This World will be our instructor.
Registration Opens March 16th
Parents Events
Philadelphia School and Education Information Session
, -
Lounge Back (Lower Level), Family Center, 3615 Locust Walk, Lower Level
Come to the Family Center to learn about the variety of school options available to young children in Philadelphia. During this information session we'll have speakers from area schools and preschools provide details about eligibility criteria, application and registration process for preschools and Philadelphia public schools.
We'll have speakers from the Office of Early Childhood Education in the Philadelphia School District and the Parent Infant Center.
Sharai Cunningham, Kindergarten Transition Coordinator/Special Projects
Waunda Loadholt & Myra Frink, Social Service Coordinators
Lynne Piersol, Family Life Coordinator
Lunch will be provided.
Please register in advance.
This event is being co-sponsored by Parents @ Penn
Story Hour
Special Seuss Story Hour
, -
Reading Room (Lower Level), 3615 Locust Walk, Lower Level
Celebrate Dr. Seuss's birthday during this story hour featuring a special visit by the Cat in the Hat! The Cat will read from Seuss favorites, then we'll have a birthday party for Dr. Seuss!!
Please let us know you're coming by registering in advance.
(This reading session will be in substitution of our Tuesday storytime)
Storytime at the Family Center
Join us weekly for storytime and snacks at the Family Center (3615 Locust Walk)!
Weekly Storytime
Bring your kids to the Family Center for reading time and socialization! Discover what books our Reading Room Library has available with our Family Fellow Andrea!
Join us for a special Martin Luther King Day Storytime on Monday, January 26th from 2pm-3pm. Snacks will also be provided.
Weekly Snack Time Series
Bi-Weekly Sensory Snacktime and Play Dates

The Family Center will be re-upping the Snacktime and Play Dates on January 30th with a twist. During this series, families will be able to not only mingle with one another, but also help their children develop their different senses through several sensory activities throughout the semester. Be sure to register in advance!!
Week 1: Finger Painting
Week 2: Dress-up activites
Week 3: Puzzles
Week 4: Bubbles
Week 5: Playdo activity
Week 6: Blocks and Nesting
Week 7: Riverstone Activity
Outside Events for Parents & Families
Morris Arboretum introduces Growing Minds, new programming specifically geared to younger visitors and their families. Growing Minds offers events like with Seeds to Sprouts, Stroller Stride, Story Time Nature Yoga. Visit the Morris Arboretum for the full schedule and registration information. http://www.business-services.upenn.edu/arboretum/events_GrowingMinds.shtml
**Morris Arboretum is free with a Penn card!
Family Second Sundays at the Penn Museum
Unearth More: Family Second Sundays at the Penn Museum
October 2014 through May 2015
PHILADELPHIA , PA 2014—Children and families are invited to delve a little deeper, discovering more about the ancient Etruscans and Egyptians, the Maya, and more at monthly Family Second Sunday Workshops, 1:00 to 4:00 pm beginning this October at the Penn Museum. Geared to families with children ages 5 and up, each monthly drop-in Workshop, offered October through May 2015, features a craft, touchable artifacts, and gallery activities.
Attendees to a Family Second Sunday Workshop automatically become members of Penn Museum's Art Excavators Club. Club members who attend three Family Second Sunday workshops receive a free surprise!
Family Second Sunday Workshops and the Arts Excavators Club are free with Museum admission ($15 adults; $13 seniors, $10 children 6-17, free for Museum members, active U.S. military personnel, children 5 and under, and PennCard holders). Pre-registration not required. For more information, call 215.898.4016.
Sunday, January 11, 2015
Wesekh Necklace
Children can craft a wesekh, an ancient Egyptian collar necklace worn by men, women, and mummies alike, then discover other Egyptian jewelry while touring the Egyptian galleries with a self-guided brochure.
Sunday, February 8, 2015
Chinese Dragon Puppet
Families can try their paper cutting skills and craft a puppet in honor of the Chinese New Year, and take an animal-themed tour of the China Gallery.
Sunday, March 8, 2015
Flower Power
Spring is around the corner! Families can celebrate by crafting a lotus flower, one of the eight auspicious symbols of Buddhism, and learn more about lotuses and other symbols in the Japan Gallery.
Sunday, April 12, 2015
Panamanian Gold
Families can explore the newly installed Beneath the Surface: Life, Death and Gold in Ancient Panama, and use the artifacts in the exhibition as inspiration for etching foil into a gold plaque to take home.
Sunday, May 10, 2015
Egyptian Sarcophagus
It's Mummies Day! Children have the opportunity to craft an ancient Egyptian sarcophagus, complete with a mummy inside. Families can also discover ancient Egyptian sarcophagi, mummies, tomb goods and more while touring both floors of the Museum's Egyptian collection.
If you are interested in exploring Philly and doing more outside of the Penn area then you should check out the Kimmel Center. All year long they throw a series of events and many happened to be Family Friendly. Grab your children and go check them out. http://www.kimmelcenter.org/events/?org=355
---
---
5th Annual Fred J. Cooper Memorial Organ Day
Verizon Hall
Saturday June 13th at 12pm
Join us for a day of FREE family fun at our 5th Annual Fred J. Cooper Memorial Organ Day. A beautiful addition to the Kimmel Center's Verizon Hall, the Fred J. Cooper Memorial Organ ranks as the largest mechanical action concert hall organ in the United States! Join us and experience the 'King of Instruments' with a day of music, recitals, demonstrations, and more

In association with the American Guild of Organists, Philadelphia Chapter.

Organ Day is made possible through a donation by the Fred J. Cooper Restoration Fund as recommended by Frederick R. Haas and Daniel K. Meyer