Activities
Events
Breastfeeding Support Group
, -
Conference Room (Lower Level), 3615 Locust Walk
UPenn Breastfeeding Support Group, every other

Monday from 12 noon - 1:30 pm
Open to Penn faculty, staff, students, post docs and their partners
Come meet other new moms on campus, get help with breastfeeding challenges, or share what's worked for you
If you are...
- breastfeeding
- pumping and bottle-feeding
- pregnant & thinking about breastfeeding
- formula-feeding and curious about breastfeeding
...this group is for you.

Bring your baby, and if needed your pillows, bottles or pump, and snacks for yourself or to share with the group. A scale will be available to weigh your baby.
Upcoming dates: Monday 4/13, Monday, 4/27

English Language Classes at the Family Resource Center
Learn and Practice English!
Lessons for Penn Students/Postdocs, Spouses/Partners with Kids!
Want to learn and practice your conversational English skills? Then bring your kids and come over to the Family Resource Center for English language lessons! Penn students/postdocs with children and their spouse/partners are welcome to register and attend. Not only will you get to learn English, you'll get to do it in a family-friendly environment where you can meet other student/postdoc parents.
All levels are encouraged to participate but please register in advance.
Intermediate Level Classes are from 12:00pm - 1:15pm
Beginner Level Classes are from 1:15pm - 2:30pm
Please direct any questions to frc@gsc.upenn.edu.
English Language Classes for Children at the Family Resource Center
Lessons for Penn Students/Postdocs' children!
You may know the Family Center offers English classes for adults, but what about their children? We have that now too!
This fall semester we're starting an English classes series for children who may be new to the English language. Children will learn and practice their English skills through games and play.
All levels and ages are encouraged to participate, but please register in advance. The class has been conveniently set up after the adult English lessons, so you can bring your child to your class and stay with them during their class!
If you have any questions, feel free to contact us through frc@gsc.upenn.edu
Video Day
, -
Lounge Back (Lower Level), Family Center, 3615 Locust Walk
During this semesterthe Family Center will be showing a series of fun Sesame Street educational videos . We will be showing a total of 3 videos throughout the rest of the semester. Snacks and drinks will be provided!!
Video Line Up
3/20: What's the Name of that Song

4/3: Guess that Shape and Color

5/1:All About Animals

Outside Events for Parents & Families
Philadelphia International Children's Festival: Circo Comedia
, -
Zellerback Theatre Price: $0 each, limit 5 per Penn ID
Tickets can be picked up at the Family Center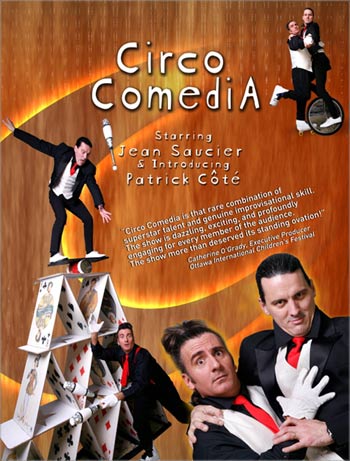 The Family Center will be giving away tickets to the Circo Comedia show, which will occur on May 9th, 2015. We will only be giving tickets to those who are members of the Family Center. Details about the show are listed below:
Performers: Jean Saucier and Patrick Côté
Date: May 9th
Time: 10am
Location: Zellerbach Theatre (Annenberg Center- 3680 Walnut St Philadelphia, PA)

Event Description:
Following in the tradition of the Quebec Circus, duo Jean Saucier and Patrick Côté perform acrobatic tricks, daredevil stunts and magic, offering thrills and comedy. Called "dazzling, exciting, and profoundly engaging" (Ottawa International Children's Festival), Circo Comedia is family entertainment at its finest. This event is recommended for all ages!!
Morris Arboretum introduces Growing Minds, new programming specifically geared to younger visitors and their families. Growing Minds offers events like with Seeds to Sprouts, Stroller Stride, Story Time Nature Yoga. Visit the Morris Arboretum for the full schedule and registration information. http://www.business-services.upenn.edu/arboretum/events_GrowingMinds.shtml
**Morris Arboretum is free with a Penn card!
Water Babies! is a 45 minute course designed to introduce infants (6 months-30 months) to the water. Activities include being held in the water by the parent, assisted floating, gently pouring water of the infant's head, socializing with other children and parents, and submerging the child when he/she is ready
Spring Semester Session: Sundays, starting March 22 @ 10:00 AM
To register, visit the eConnect Portal.
**This is a Penn Rec event, you must visit their website to register and pay for this class.
Family Second Sundays at the Penn Museum
Unearth More: Family Second Sundays at the Penn Museum
October 2014 through May 2015
PHILADELPHIA , PA 2014—Children and families are invited to delve a little deeper, discovering more about the ancient Etruscans and Egyptians, the Maya, and more at monthly Family Second Sunday Workshops, 1:00 to 4:00 pm beginning this October at the Penn Museum. Geared to families with children ages 5 and up, each monthly drop-in Workshop, offered October through May 2015, features a craft, touchable artifacts, and gallery activities.
Attendees to a Family Second Sunday Workshop automatically become members of Penn Museum's Art Excavators Club. Club members who attend three Family Second Sunday workshops receive a free surprise!
Family Second Sunday Workshops and the Arts Excavators Club are free with Museum admission ($15 adults; $13 seniors, $10 children 6-17, free for Museum members, active U.S. military personnel, children 5 and under, and PennCard holders). Pre-registration not required. For more information, call 215.898.4016.
If you are interested in exploring Philly and doing more outside of the Penn area then you should check out the Kimmel Center. All year long they throw a series of events and many happened to be Family Friendly. Grab your children and go check them out. http://www.kimmelcenter.org/events/?org=355
Storytime at the Family Center
Join us weekly for storytime and snacks at the Family Center (3615 Locust Walk)!
Weekly Storytime
Bring your kids to the Family Center for reading time and socialization! Discover what books our Reading Room Library has available with our Family Fellow Andrea!
The semester is coming to an end, and so are our story hour sessions. Please join us on our last story hour of the academic year on Tuesday, May 5th.
We'll be reading 3 great children's books: If You Give a Cat a Cupcake, Little Cloud, and Mouse Count! Fun activities that represent each story (activities are appropriate for ALL ages) will be offered.
Snacks and cupcakes provided. Please register in advance.
Weekly Snack Time Series
Bi-Weekly Sensory Snacktime and Play Dates
Every other Friday , -
Lounge Front (Lower Level), Family Center, 3615 Locust Walk, Lower Level

The Family Center will be re-upping the Snacktime and Play Dates on January 30th with a twist. During this series, families will be able to not only mingle with one another, but also help their children develop their different senses through several sensory activities throughout the semester. Be sure to register in advance!!
Week 1: Finger Painting
Week 2: Dress-up activites
Week 3: Puzzles
Week 4: Bubbles
Week 5: Playdo activity
Week 6: Blocks and Nesting
Week 7: Riverstone Activity